Salon del Sol, Esperanza Spa and Hombres Barbershop are all conveniently located inside the La Hacienda Club.
The salon hosts comfortable manicure and pedicure stations as well as individual hair styling stations. We are currently open Monday through Friday, 8:30am until last appointment. Every Saturday with Mandee for nails only. We are taking same day appointments and walk-ins are welcome. Salon phone number is (520) 818-6016 Ext. 4. Call us today for your appointment!
Stop in for a hot shave, trim or hair cut at Hombres Barber Shop located on site at La Hacienda.
Amanda (520) 395-7305- Monday - Friday 7:30am - last appointment 
Walk-in's and appointments welcome
$14 per haircut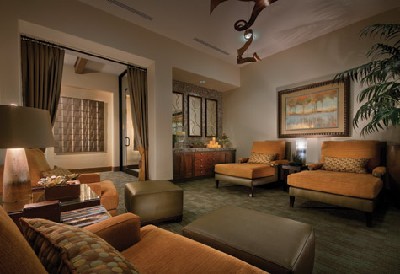 ESPERANZA SPA
Contact one of our massage therapists to set up an appointment
Brith: 520-954-1003
BACKGROUND: Certified in Lone Sorensen's Sorensensistem Facial Reflexology in Santa Fe, New Mexico. Facial Reflexology is also commonly referred to as Neuro Facial Reflex Therapy. Licensed Massage Therapist at ASIS Massage School, Tucson, AZ. Joining the Tucson and Arizona healing arts community has been an immensely supportive and wonderful decision for me and I genuinely enjoy what I do. I continue to marvel over the variety of results that massage and reflexology therapy continues to have. Our skin is truly a great messenger between the outside world and our mind. 
Specialized Treatments: Full-Body Relaxation, Deep Tissue, Craniosacral, Zen Shiatsu 

Kate: 520-954-7333
BACKGROUND: I studied and graduated from the Cortiva Institute in Arizona in 2009. I participate in the post event for the El Tour de Tucson as a massage therapist to the riders. I enjoy helping people and being able to make a difference in someone's life.
Specialized treatments: I have had comprehensive training in Swedish, Therapeutic Deep Tissue massage and Hydrothearpy. 

Octavia: 520-977-0868 octmas1@aol.com
BACKGROUND: Graduated Desert Institute of the Healing Arts, 1998. I have been blessed to work full time as a Massage Therapist for all these years. I never get tired of being able to help the body in its recovery process, whether it is for relaxation or muscle repair.
Specialized Treatments: Neuromuscular: TMJ,Sciatica, Carpal Tunnel Syndrome, Hot Stone, Sports Massage, Orthopedic Massage

Rodyon: 520-261-5323
BACKGROUND:  Providence Institute Tucson, Arizona. Went on to teach and practice the Healing Arts in varying degrees and forms. After 7 plus years, still amazed by the human body.
Specialized treatments: Full-Body Relaxation, Deep Tissue, Cranio-Sacral, Zen Shiatsu.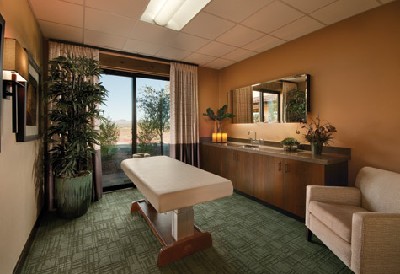 Massage Therapy Pricing
SBR Resident Pricing
Non-Resident Pricing
30 Minute Therapeutic Massage
$40
$45
60 Minute Therapeutic Massage
$60
$65
90 Minute Therapeutic Massage 
$90
$95
60 Minute Hot Stone Massage
$75
$80
90 Minute Hot Stone Massage
$105
$110
60 Minute Facial
Reflexology - (Brith only)
$60
$65
60 Minute Hot Gemstone Massage - (Brith only)
$75
$80
90 Minute Hot Gemstone Massage - (Brith only)
$105
$110